Product Description
Our 150 lbs stainless steel cast full and half coupling are high quality, corrosion-resistant and are available in many sizes to fit your stainless pipe fitting specifications
A stainless steel threaded half coupling can be directly welded to the run of the pipe to make a branch connection.
O
We use the very best quality raw materials from certified suppliers on the market to manufacture these products
NPS
End to End
Outside Diameter
Minimum Length of Thread
A
D
B
J
1/2
48
28
10.9
13.6
3/4
51
35
12.7
13.9
1
60
44
14.7
17.3
1-1/4
67
57
17
18
1-1/2
79
64
17.8
18.4
2
86
76
19
19.2
2-1/2
92
92
23.6
28.9
3
108
108
25.9
30.5
4
121
140
27.7
33
Made of stainless steel 304/316 for resistance to corrosion and high temperatures
- 'Elbows' are used to alter the pathway of a pipeline
↓
- 'Reducers' are needed to reduce or increase the size of the pipe bore size
↓
- 'Tees' or 'Crosses' are used to split the flow in the pipe multiple ways
↓
- 'Caps' are used if the pipeline needs to be closed off
--- We can offer you ---
TYPES
1
Elbow
45°Elbow
90°Elbow
2
Returns
Long Radius Returns
Short Radius Returns
3
Tees
Equal Tee
Reducing Tee
4
Cross
Equal Cross
Reducing Cross
5
Reducers
Concentric Reducer
Eccentric Reducer
6
Stubends
Long Stubend
Short Stubend
7
Couplings
Full/Half Coupling
Reducing Coupling
8
Swage Nipple
Concentric Swage Nipple
Eccentric Swage Nipple
9
Caps
Union
Plug
10
Bushing
Lock nut
Sweepolet
...
--- Advantages of Stainless Steel Casting ---
* Robust design
* Easy installation
* Corrosion resistance
 
Sizes: 1/8" to 4"
Weights: a few grams to more than 50 pounds
Surface: very smooth finish
Tight tolerances
Reliable process controls and repeatability
Design and casting versatility
Efficient production
Affordable tooling
Material variety
--- Function Description ---
Description:
Stainless Steel 304 316 Coupling
Main Materials:
Stainless steel 304/304L/316/316L
Working pressure:
150 LB pipe fittings
Applicable temperature:
-20°C to +220°C
Size Range:
Customized
Thread :
BS21 (BSPT&BSPP), ANSI/ASME B1.20.1 (NPT), DIN2999(R/RP),
JIS B 5713/2(PT), KS B5711/2(PT), etc
Fabrication:
Lost Wax Casting Precision Casting Technology
Designs
1. As per the customer's drawings
2. As per the customer's samples
Surface treatment
1. Plug draw (PD)
2. Mechanically polished (MP)
3. Buffed polished (BP)
4. Pickled & Passivated / Chemically polished ( AP & CP)
5. Bright Annealing (BA)
6. Anodical cleaning (AC)
Service
OEM service available
Products
All kinds of stainless steel casting: include pipe fittings, ball valves, automotive parts
Application
Machinery Manufacturing, Pumps, Valves, Energy, Mining, Rail, Marine, Hydraulic, Automotive, Oil & Gas, Medical, Generial OEM'S
Advantage
pump body, valve parts, architectural parts and furniture parts so on
1. With 5 years in stainless steel casting;
2. Near ZheJiang Port and Air Port (Convenient Transportation)
3. We provide: OEM stainless steel lost wax castings and OEM  machining services for stainless steel lost wax castings
4. We have: CNC Machining, CNC turning, CNC Milling, 3D CMM Inspection and CNC Optical Inspection.
5. We believe: On time, Stable quality, Justice price, Client confidentiality.
6. With samples and order: We can offer dimension report, material certification.
Inspection
1. Dimension report
2. Material certification
Packing
Export carton and fumigation wooden pall.
Sample
Offer free samples and freight collected.
OEM and ODM
Accepted and professional. Buyer's drawing or designs are available.
Material test report
It is available CZPT request when placing order.
--- Application ---
--- Quality Control ---
 
1) Checking the raw material after they reach our factory------- Incoming quality control ( IQC)
2) Checking the details before the production line operated
3) Have a full inspection and routing inspection during mass production---In-process quality control(IPQC)
4) Checking the goods after they are finished---- Final quality control(FQC)
5) Checking the goods after they are finished-----Outgoing quality control(OQC)
 
Our wax casting product processed by 79 steps with high standard and 100% inspection. Along with the power of our advanced machine, quality is something you do not need to worry about.
ZheJiang Junya Precision Machinery Co., Ltd
is a high-tech enterprise that combines designing, tooling developing, casting,  machining, surface treatment, inspection, sales, and service altogether.  Founded in 2017, located in  HangZhou, ZheJiang , Junya now covers an area of more than 5000 square meters.
With a massive research & development environment, Junya utilized market-leading technology and introduced various advanced equipment to ensure stringent quality in production. 
Under a powerful management team, the company has grown to a group with more than 100 employees. Product offerings range from Stainless Steel Pipe Fitting, Quick Joint, Ball Valve, Check Valve, to Marine Hardware and Auto Parts. The material are 304, 304L, 316, 316L, SF8M, WCB, 1.4408, etc.
- Quality - Creativity - Consistency -
These words are JY's slogan, and also a philosophy that drives the company to offer the superior service you are looking for…
--- FAQ ---
Q1: How long is your delivery time?
A: The delivery time depends on the total quantity of the order. Usually, samples can be delivered within 15 days.
Q2: Do you provide samples? Is it free or extra?
A: Yes, we can provide samples for free, and we can also pay for the model, but the customer has to pay for the shipping cost.
Q3: What is the minimum order quantity for your products?
A: It depends on the category or order.
Q4: Where is your factory?
A: Our factory is located in ZheJiang Province, close to ZheJiang Seaport.
Q5: What quotation does your company need to submit?
A: Drawings or samples, and related information, such as quantity, weight, and materials.
Q6: What if we don't have drawings?
A: We can duplicate your samples and make drawings for your confirmation.
We deliver a 'complete investment casting package' for our customers. By providing innovative solutions, quality products and excellent service we can therefore offer the complete manufacturing solution.  
| | |
| --- | --- |
| Connection: | Female |
| Material: | Stainless Steel |
| Standard: | JIS&DIN&ANSI&GB,etc |
| Pressure: | 150 Lb Pipe Fittings |
| Usage: | Suitable for Air, Natural Gas, Oil, Steam, Water a |
| Thread: | NPT,BSPT,BSPP,R/RP,PT, etc |
Samples:

US$ 0/Piece

1 Piece(Min.Order)

|
Request Sample
Customization:

Available

|

Customized Request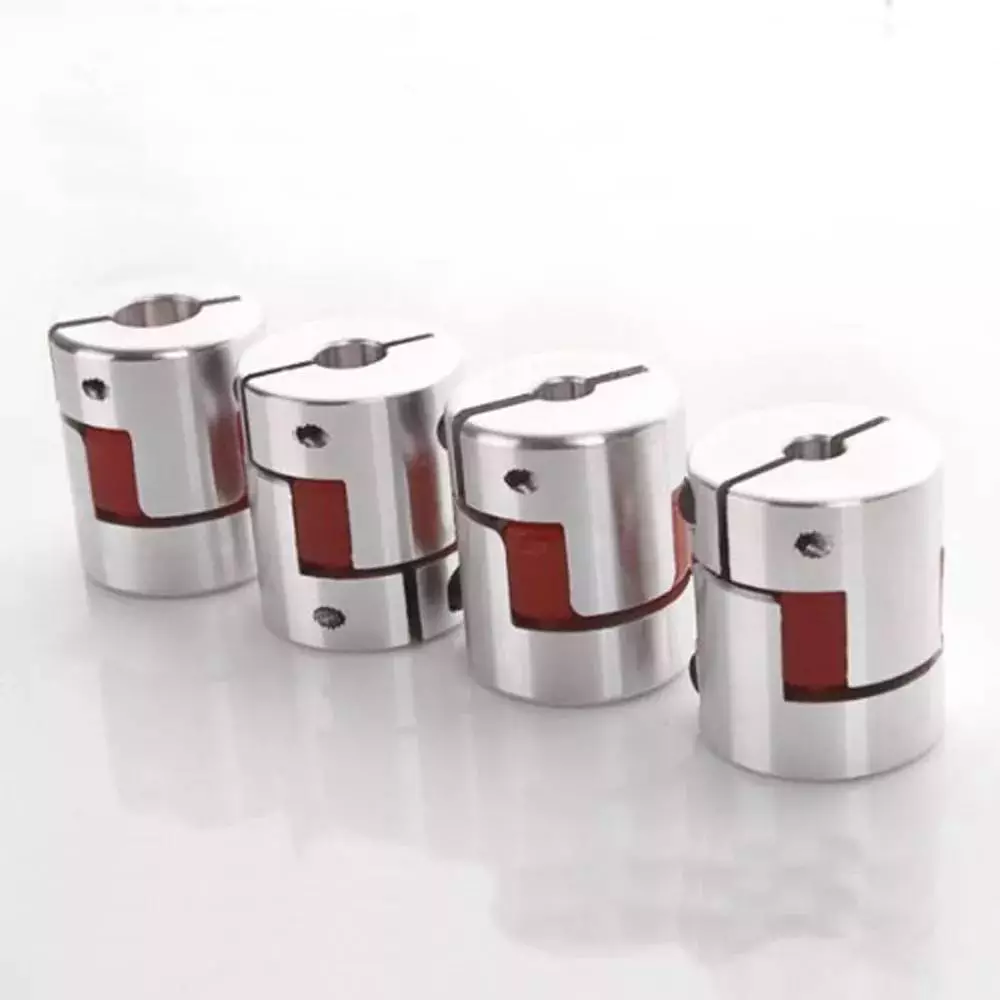 Types of Couplings
A coupling is a device used to join two shafts together and transmit power. Its purpose is to join rotating equipment while permitting a degree of end movement and misalignment. There are many types of couplings, and it is important to choose the right one for your application. Here are a few examples of couplings.
Mechanical
The mechanical coupling is an important component in power transmission systems. These couplings come in various forms and can be used in different types of applications. They can be flexible or rigid and operate in compression or shear. In some cases, they are permanently attached to the shaft, while in other cases, they are removable for service.
The simplest type of mechanical coupling is the sleeve coupling. It consists of a cylindrical sleeve with an internal diameter equal to the diameter of the shafts. The sleeve is connected to the shafts by a key that restricts their relative motion and prevents slippage. A few sleeve couplings also have threaded holes to prevent axial movement. This type of coupling is typically used for medium to light-duty torque.
Another type of mechanical coupling is a jaw coupling. It is used in motion control and general low-power transmission applications. This type of coupling does not require lubrication and is capable of accommodating angular misalignment. Unlike other types of couplings, the jaw coupling uses two hubs with intermeshing jaws. The jaw coupling's spider is typically made of copper alloys. In addition, it is suitable for shock and vibration loads.
Mechanical couplings can be made from a variety of materials. One popular choice is rubber. The material can be natural or chloroprene. These materials are flexible and can tolerate slight misalignment.
Electrical
Electrical coupling is the process in which a single electrical signal is transferred from a nerve cell to another. It occurs when electrical signals from two nerve cells interact with each other in a way similar to haptic transmission. This type of coupling can occur on its own or in combination with electrotonic coupling in gap junctions.
Electrical coupling is often associated with oscillatory behavior of neurons. The mechanism of electrical coupling is complex and is studied mathematically to understand its effect on oscillatory neuron networks. For example, electrical coupling can increase or decrease the frequency of an oscillator, depending on the state of the neuron coupled to it.
The site of coupling is usually the junction of opposing cell membranes. The cellular resistance and the coupling resistance are measured in voltage-clamp experiments. This type of coupling has a specific resistance of 100 O-cm. As a result, the coupling resistance varies with the frequency.
The authors of this study noted that electrotonic coupling depends on the ratio between the resistance of the nonjunctional membranes and the junctional membranes. The voltage attenuation technique helps reveal the differences in resistance and shunting through the intercellular medium. However, it is unclear whether electrotonic coupling is electrostatically mediated.
Electrical coupling has also been suggested to play a role in the intercellular transfer of information. There are many examples that support this theory. A message can be a distinct qualitative or quantitative signal, which results in a gradient in the cells. Although gap junctions are absent at many embryonic interaction sites, increasing evidence suggests a role in information transfer.
Flexible
When it comes to choosing the right Flexible Coupling, there are several factors that you should take into account. Among these factors is the backlash that can be caused by the movement of the coupling. The reason for this problem is the fact that couplings that do not have anti-fungal properties can be easily infected by mold. The best way to avoid this is to pay attention to the moisture content of the area where you are installing the coupling. By following these guidelines, you can ensure the best possible installation.
To ensure that you are getting the most out of your flexible couplings, you must consider their characteristics and how easy they are to install, assemble, and maintain. You should also look for elements that are field-replaceable. Another important factor is the coupling's torsional rigidity. It should also be able to handle reactionary loads caused by misalignment.
Flexible couplings come in many different types. There are diaphragm and spiral couplings. These couplings allow for axial motion, angular misalignment, and parallel offset. They have one-piece construction and are made from stainless steel or aluminum. These couplings also offer high torsional stiffness, which is beneficial for applications requiring high torques.
Flexible couplings have several advantages over their rigid counterparts. They are designed to handle misalignments of up to seven degrees and 0.025 inches. These characteristics are important in motion control applications. Flexible couplings are also inexpensive, and they do not require maintenance.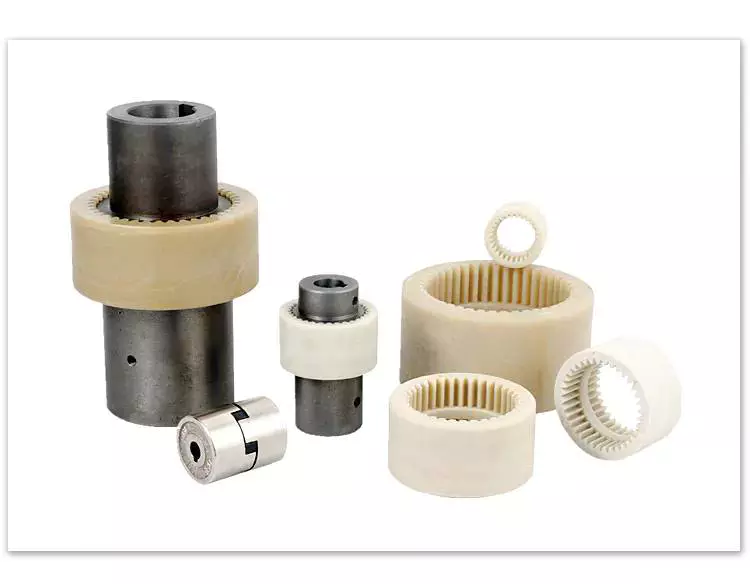 Beam
A beam coupling is a type of mechanical coupling, usually one solid piece, that connects two mechanical parts. Its performance is largely determined by the material used. Typical materials include stainless steel, aluminum, Delrin, and titanium. The beam coupling is rated for different speeds and torques. The coupling should be selected according to the application. In addition to the material, the application should also consider the speed and torque of the system.
There are two main types of beam couplings. The first is the helical beam coupling, which has a continuous multi spiral cut. This type of coupling offers a high degree of flexibility and compensates for a high degree of misalignment. The second type of beam coupling is the helical shaft coupling, which has a low torsional stiffness, which makes it ideal for small torque applications.
Another type of beam coupling is the multiple beam design, which combines two beams. It allows for more tolerance in manufacturing and installation and protects expensive components from excessive bearing loads. It also helps keep beams shorter than a single beam coupling. This type of coupling also enables a higher torque capacity and torsional stiffness.
Beam couplings can be manufactured with different materials, including stainless steel and aluminum. The "A" series is available in aluminum and stainless steel and is ideal for general-purpose and light-duty applications. It is also economical and durable. This type of coupling can also be used with low torque pumps or encoder/resolver systems.
Pin & bush
The Pin & bush coupling is a versatile, general-purpose coupling with high tensile bolts and rubber bushes. It can tolerate a wide range of operating temperatures and is suitable for use in oil and water-resistance applications. Its unique design enables it to be used in either direction. In addition, it requires no lubrication.
The pin bush coupling is a fail-safe coupling with a long service life and is used for high-torque applications. It provides torsional flexibility and dampens shocks, making it a flexible coupling that protects equipment and reduces maintenance costs. Its hubs are forged from graded cast iron for strength and durability. Besides, the coupling's elastomer elements reduce vibration and impact loads. It also accommodates a misalignment of up to 0.5 degrees.
Pin & bush couplings are a popular choice for a variety of different applications. This coupling features a protective flange design that protects the coupling flange from wear and tear. The coupling nut is secured to one flange, while a rubber or leather bush sits between the other flange. Its unique design makes it ideal for use in applications where misalignment is a small factor. The rubber bushing also helps absorb vibration and shock.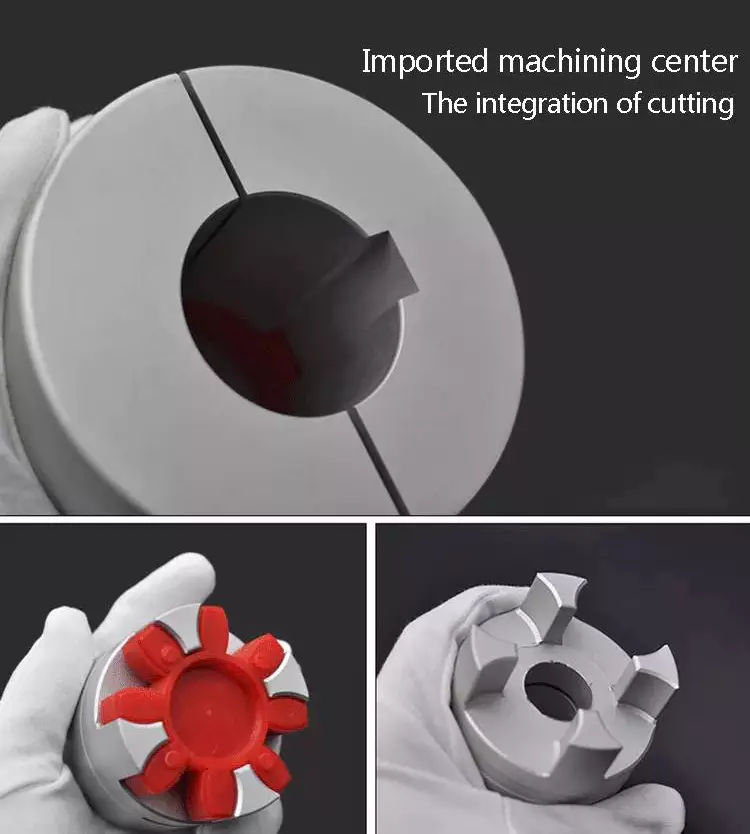 Mesh tooth
Mesh tooth couplings are used to transfer torque between two shafts and reduce backlash. However, mesh tooth couplings have some limitations. One disadvantage is the break-away friction factor in the axial direction. This problem is caused by the high contact force between the tooth and gear mesh. This can cause unpredictable forces on the shafts.
In this paper, we present a FEM model for mesh tooth coupling. We first validate the mesh density. To do so, we compute the bolt stress as a uniaxial tensile during the tightening process. We used different mesh sizes and mesh density to validate our results.
The mesh stiffness of gear pairs is influenced by lead crown relief and misalignment. For example, if one tooth is positioned too far in the axis, the mesh stiffness will be decreased. A misaligned gear pair will lose torque capacity. A mesh tooth coupling can be lubricated with oil.
An ideal mesh tooth coupling has no gaps between the teeth, which reduces the risk of uneven wear. The coupling's quality exposed fasteners include SAE Grade 5 bolts. It also offers corrosion resistance. The couplings are compatible with industrial environments. They also eliminate the need for selective assembly in sleeve couplings.




editor by CX 2023-06-06