Product Description
Excavator Hydraulic Pump Coupling Gear Rubber Connecter For DX210W-5
 
Basic information:
| | |
| --- | --- |
| Type  | Coupling |
| Trademark | YNF/Y&F |
| MOQ | No limited |
| Structure | AS/A/Bowex/Gear |
| Used For | Excavator |
| Sales type | Retail, Wholesale |
| Material | Natural Rubber |
| Advantage | Flexible, Lower Noise |
| Condition | OEM/Original |
Product show as below:
 About us:
specialized in:
couplings, rubber mounts, gera parts, hydraulic seals and seal kits for hydraulic hammers, rock breakers, hydraulic excavators,wheel loaders, and JCB badkhoe loaders.
And, Our company also supply:
Engine parts, hydraulic piston pump and hydraulic travel motor, Swing motor assembly and hydraulic component parts, electric parts, etc. Hydraulic hammer breaker parts with piston, cylinder, chisel, through bolt, side bolt, top bush, front head bushing,accumlator, valve, etc.
We always try our best for all our customers and make it better and better. Welcome!
FAQ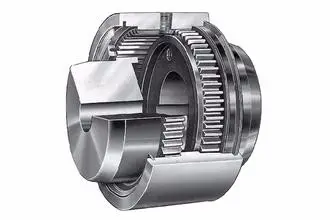 What Industries Commonly Use Gear Couplings for Power Transmission?
Gear couplings are widely used in various industries for power transmission due to their ability to transmit high torque loads and accommodate misalignments. Some of the industries that commonly utilize gear couplings include:
Steel Industry: Gear couplings are extensively used in the steel industry for connecting heavy-duty equipment like rolling mills, continuous casting machines, and other steel processing machinery.
Mining and Quarrying: In mining and quarrying applications, gear couplings are employed to transmit power in conveyor systems, crushers, and heavy excavating machinery.
Pulp and Paper: The pulp and paper industry uses gear couplings in machines like paper mills, pulp refiners, and stock preparation equipment.
Marine: Gear couplings are utilized in marine propulsion systems, providing a reliable connection between the engine and the propeller shafts.
Oil and Gas: Gear couplings find use in the oil and gas industry for connecting pumps, compressors, and other equipment used in upstream and downstream operations.
Power Generation: Gear couplings are employed in power plants to connect generators, turbines, and other rotating equipment.
Automotive: Gear couplings are used in automotive applications, particularly in heavy-duty vehicles and machinery like off-road vehicles, construction equipment, and agricultural machinery.
Chemical and Petrochemical: In chemical processing plants, gear couplings are employed in agitators, mixers, and various equipment where power transmission is crucial.
Cement and Aggregate: Gear couplings are used in cement plants and aggregate processing equipment for power transmission in crushers, kilns, and conveyors.
These are just a few examples, and gear couplings can be found in various other industries where reliable power transmission is essential. Their robust design and ability to withstand harsh operating conditions make them a popular choice for heavy-duty applications across different sectors.



editor by CX 2023-09-07